New Homes Reimagined
NHQB & LABC
You're covered by the New Homes Quality Code and LABC Warranty
With New Homes. Reimagined, we are dedicated to crafting more than just exceptional homes; we are committed to nurturing thriving communities. Our highly skilled team is driven by outstanding quality and expert craftsmanship, infusing every home with our family's warmth, care, and love. Today, we're excited to introduce the New Homes Quality Code, replacing the Consumer Code, to further enhance our commitment to excellence. This code complements the 10-year New Homes Warranty provided by the LABC for your added protection.
The New Homes Quality Code champions quality new homes & better consumer outcomes. They are a non-profit organisation dedicated to improving the quality of new homes and customer service. Their framework sets high standards for developers while also delivering fair outcomes for buyers. For more information on the board please click here.
Reservations from the 7th November
For all reservations made from the 7th of November, your reservation will be covered by the terms laid out in the New Homes Quality Code. For reservations made before this date, even though they aren't formally covered by the new code, we are delighted to inform you that we have consistently followed many aspects of the code's framework. Your reservation, however, will continue to be formally protected in the conventional manner under the Consumer Code.
To gain a comprehensive understanding of the New Homes Quality Code, please refer to the detailed information available here.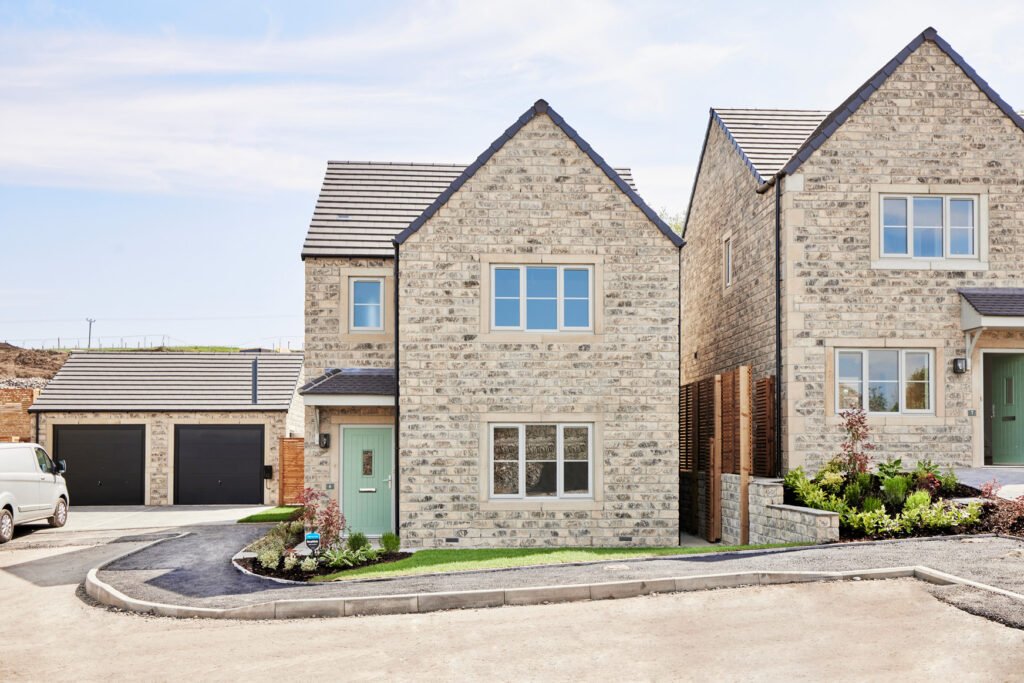 What does this transition mean for you, our valued homeowners?
Clarity at Reservation: The code emphasises the level of clarity you can expect at the time of reservation.
Completion: Your new home will now be ready two weeks in advance of legal completion. This provides us with extra time to address any minor issues before your move-in day. You will also have the opportunity to bring in your own snagging company if you wish.
For full details of what the code means for you please click here.
LABC: 10 Year New Homes Warranty
The first two years
You will receive information on your LABC Warranty at reservation. Please read everything carefully so you understand what's included. If you'd like further information you can call the LABC on 0845 054 0505 or speak to your Sales Advisor for further information.
During the first two years Skipton Properties' is responsible for defects in the build. Faults should be reported directly to Head Office via email so that we have a record of your problem.
Years three to ten
After the first two years you must speak directly with the LABC to rectify any issues that may arise (please see policy documents for more information)
For further information on the LABC please click here to be directed to their website.
Please note on rare occasions, we may have to offer a different warranty. You will be advised at reservation if this is the case. The warranty will offer similar benefits as the LABC and is widely accepted by mortgage providers.
Working in partnership with Consult 44
At Skipton Properties we aim to deliver excellence, and in more than 30 years of building new homes, we've built a reputation for high quality and customer service. This means that we have experience in resolving issues in the rare instance that something goes wrong.
For the first two years of your warranty, it is our responsibility to correct certain issues with your home. We want to ensure you have the best possible experience when dealing with us and so, if for any reason we are unable to resolve your problem directly, we have appointed an independent company who will be able to help.
Consult 44, a company with more than 25 years' of experience resolving claims and disputes, will initially conduct a desktop review of your issue to ascertain if a physical inspection is required.
They may require photographic evidence from you at this stage.
If required, Consult 44 will then request access to your home in order to carry out a survey. A report will be compiled based on their findings, which they will endeavour to provide to Skipton Properties within 10 working days of the inspection. We will carry out any recommendations made by Consult 44 in the report, ensuring that a mutually- agreeable solution is reached and the issue is resolved satisfactorily. Consult 44 aims to conclude the resolution process within four weeks of first being notified of an issue.
If they have not been able to resolve your issue you may raise a complaint with us. For our complaints process please click here.
Our Customer Charter: Our promise to you
Adherence to the New Homes Quality Code: First and foremost, we commit to strictly adhering to all the details outlined in the New Homes Quality Code.
Information and Home Tours: We will provide you with detailed information about homes in the construction phase or offer an extensive tour of the already completed homes you are interested in.
Selections Process: We will ensure you have comprehensive information about our selections process and the available options.
Warranty Provider Information: Information about your new home warranty provider will be provided at the reservation stage.
Health and Safety: You will be well informed about health and safety measures on our working building sites, both during the buying process and after legal completion.
Qualified Inspector Option: We invite you to appoint a qualified inspector to assess your home when we have agreed upon an anticipated legal completion date if you so wish. You can engage services from organisations like RICS or RPSA. Your Sales Advisor will have a list of recommended companies. Please note this will be a cost borne by yourselves.
Home Demonstration: You will have the opportunity to attend a 'home demonstration' where your Sales Advisor will explain all the features of your home. Your Site Manager will also be present to address your questions.
Essential Guide and Supplementary Information: We will provide you with our Essential Guide and other supplementary information ahead of completion, accessible through our customer portal, HouseBuilder Pro. This information covers Customer Care and emergency out-of-hours services.
Warranties and Manuals: Following legal completion, we will provide you with all the warranties and manuals related to your new home via HouseBuilder Pro or in hard copy format where needed.
Incomplete Works and Indicative Timescales: We will furnish a statement on incomplete works, and indicative timescales for completion, and identify any areas that are beyond our control, such as section agreements related to the final road surface.
Check-In After Legal Completion: We will schedule a check-in to ensure you are satisfied with your new home within two weeks of legal completion. Your happiness is our priority.'