YOur Journey
Styling your home
Our specifications are lovingly created by our team
For you to put your own stamp on your home, we have curated a selection of kitchens, worktops, tiling and flooring for you to choose from (available in our little extras range).
The Selection Process
Once you have reserved, we'll invite you to make your selections.
This appointment usually takes 2 hours so clear your diary and get your creative juices flowing. At the appointment we will cover:
Your kitchen styling
Your bathroom tiling
Flooring (available as a Little Extra)
Little Extras
Your specification is dependent on the home you have selected and will be explained to you further whilst doing your selections.
Please note we will need to confirm your selections by stage four of the build. Take a look at how we build your home to give you an idea of when this is.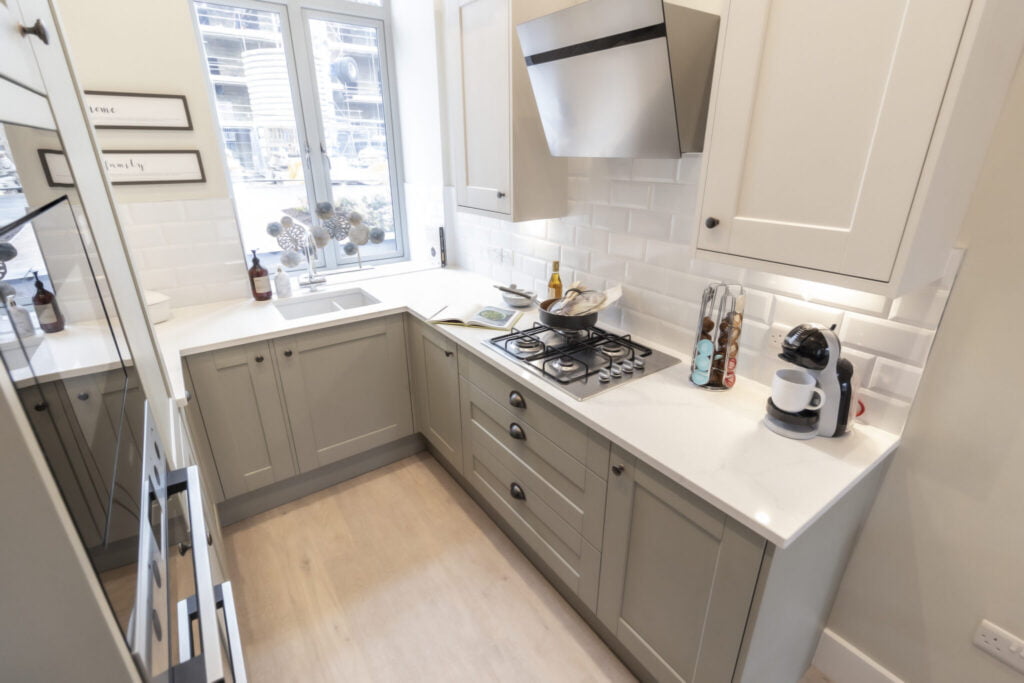 Your Kitchen
At your appointment we'll talk you through your kitchen plan. If you'd like to make minor amends and browse our range of little extras this is your chance to do so. Please note, the availability of our little extras will be dependent on availability and stage of construction.
We've chosen a selection of contemporary and traditional doors in a range of colours. Choose all one colour, or mix and match your upper and lower units, or your island. From there, pick your worktop…laminate is included on our standard and premium homes, and If you're buying a luxury property, quartz in bands 1 – 3 will be included. Add finishing touches by selecting from our wide range of handles in an assortment of metallic finishes, and complementary tiling.
Your Bathrooms
At your appointment we'll talk you through the layout of your sanitary ware and the tiling that is included in your specification.
You'll be able to choose a style of tiling for each bathroom and discuss upgrading the amount of tiling you have in each of your bathrooms.
Your Flooring
If you would like to install flooring this is your chance to talk to us about it. It is part of our Little Extras range and is not included in our specification in any of our homes. Unfortunately we cannot install your flooring pre completion if you choose a different installer.