June
12
Time for a radical rethink of the planning system?
Sarah, our Managing Director, shares her thoughts on the UK's planning system and how it's often holding back developers like us as we try to create new homes.
"More homes are needed in the UK. Successive governments have shouted their commitment to creating new housing from the rooftops, but in practice it seems harder and harder to do what my family's business was established to do: build new homes.
"The finger is often pointed at developers when it comes to the lack of new housing coming to market, but what many aren't aware of is the abundance of red tape behind the scenes. Said red tape is not just causing delays; it's causing much-needed new housing developments to fail completely, as confirmed in a recent report by the Policy Exchange think tank that referred to the current planning system as a "straitjacket". Housing Secretary Robert Jenrick MP agreed, calling it "overly bureaucratic". Small and medium-sized developers like us are trying our utmost, in the face of what sometimes seem like insurmountable obstacles, to break ground on new developments. Unlike some larger developers, we are not in the practice of 'land banking', that is, buying land to develop and then simply sitting on it. When we a buy a plot of land we are committed to building on it as soon as we are able to. However, inefficiencies in the planning process means we are often held back from doing so, and our business is not large enough to cushion us against major delays. At a time of much speculation about the housing market post-COVID-19, the last thing the construction industry needs is uncertainty.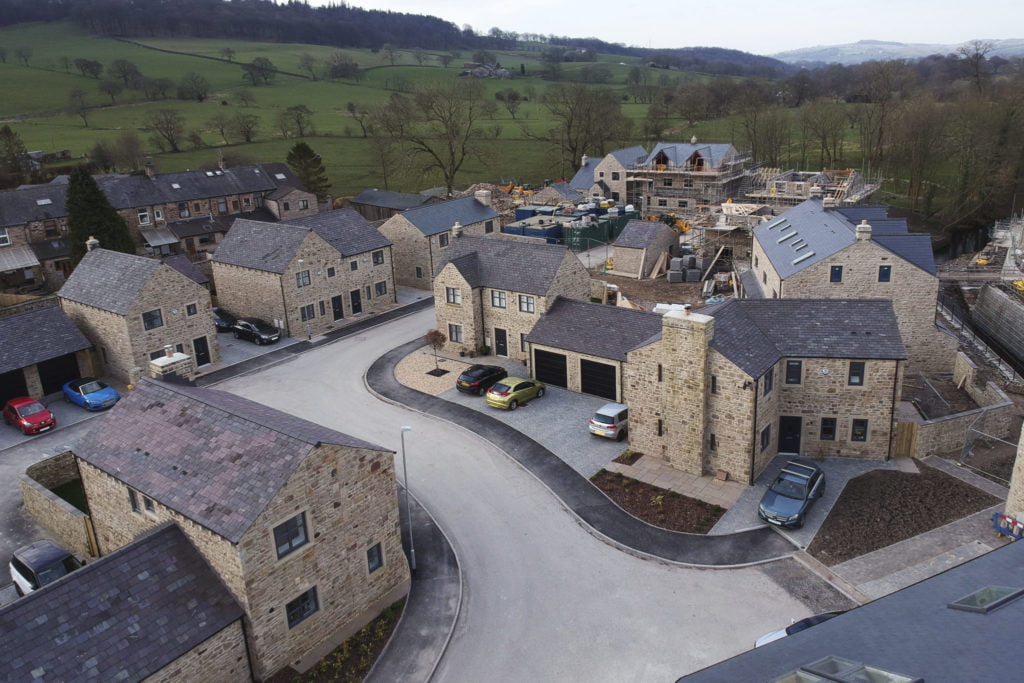 "There is an obvious reason why the market is dominated by a handful of large developers: successfully applying for planning permission is often incredibly time-consuming, costly and complicated, and requires an enormous amount of preparation and consultation. Many developers won't even consider purchasing a plot of land unless full planning permission has already been granted. At Skipton Properties we specialise in taking on difficult, often derelict sites with problematic topography; in fact we relish the challenges posed by such sites. However many similar sites around the country, where housing could be built, are overlooked because developers often don't have the appetite for the amount of work required. Once the cost of planning is factored in – the need to retain planning consultants and other specialists and amend designs means that costs often mount up into the tens of thousands – it's easy to see why the barrier to entry is so high for smaller developers.
"The process of applying for planning permission from local councils is often inefficient and time-consuming. More joined-up thinking is generally needed from local planning authorities, though some councils do stand out for positive reasons. For example, a planning officer in Sabden, Lancashire, (within the Ribble Valley Borough) was assigned to our application to build a new development at the pre-planning stage and held responsibility for the duration of the planning process, even after we encountered issues with drainage and needed to reapply for permission. The fact that the officer understood the specifics of the site and our application meant that the entire process moved swiftly and effectively. The application took just three months in total – we have seen other applications elsewhere drag on for up to 12 months. If there is no change in officer, no time is wasted and consistency is maintained. I appreciate that some councils are under-staffed and under-funded, but surely it would benefit all parties if ways could be found to maximise the effectiveness of their resources.
"Even after planning permission has been granted, it's still possible for a project to be completely derailed due to delays caused by external parties. That planning permission, once granted, has a deadline attached to it makes the need to start construction even more pressing. In our case, at one site in West Yorkshire we are waiting for a utility company to reroute overhead powerlines. The powerlines are the only obstacle preventing us from starting work at this site, and yet the utility company in question won't commit to a deadline for the rerouting and therefore cannot be held accountable for the delay it has caused. At another site in West Yorkshire we have applied for planning permission to redevelop a former mill adjacent to a watercourse. Here we have fallen victim to delays caused by another party which also seems beset by resource issues – the Environment Agency. This is somewhat ironic given that the EA is a governmental body and should therefore surely be working towards the government's stated aim of creating more housing.
"I am convinced there must be more efficient, mutually beneficial ways of working to achieve this aim with less delays, as well as ways to improve the existing planning system, and I am keen to collaborate with all parties involved in the process to get there. I hope that the supportive statements made recently by senior government figures will translate into meaningful change in the planning system, and I look forward to being part of the conservation."
---