May
26
A new View Home at Spring Mills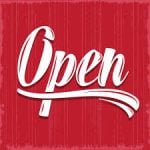 We've been busy over the past few months at Spring Mills getting our Pinnacle home ready so our Sales Advisor, Joanne, can move in! If you're visiting us this glorious bank holiday weekend (we'd love to see you!) instead of going straight into the Show Home walk a little bit further to Plot 12. We'll be open from 12 on Saturday, and from 11am – 5pm Sunday and Monday.
If you're on the look out for a three or four bedroom home in the area of Fence in Lancashire visiting this weekend we'd encourage you to visit this weekend. Reserve on of our Ashton or Pinnacle homes for unmissable offers.
We look forward to showing you around. In the meantime if you need to contact us you can do so by emailing springmills@skiptonproperties.com.
---