May
14
Building 'New Homes. Re-imagined'​
Caroline, our Sales, Marketing and Design Director, has been reflecting on our brand slogan, and how it enables us to build better homes for our customers. Here she explains what building 'New Homes. Re-imagined' means to her.
"We developed our brand slogan several years ago now, but the concept has been a part of our values since we were founded. Re-imagining our homes runs through our veins. Each of our highly-skilled Site Managers always look for ways to improve a design from plan and our Directors not only track the progress of the build themselves but personally sign off each of our homes before a new family moves in. This means we're able to evolve, improve and re-imagine the way we do things, all with the ultimate goal of building better homes.
"The quality and style of our homes is at the core of what we do. We've tried to appeal to both sides of the market, convincing numerous homeowners over the years who never thought they'd buy a new build home to make that leap. I think this is what defines our homes on most of the developments we build. Traditional aesthetics combined with modern living.
"I've been our Sales, Marketing and Design Director for three years now, with a role in the design of our homes for approximately the last eight. Being involved in sales yet also having a direct hand in the development of our homes has its benefits. I can follow the design of our homes from design concept to finished home and I'm able to work directly with our sales team to ensure customer feedback they receive is heard. We've used the 'pause' COVID-19 has provided to review our homes in this way. Asking our customers how they use their homes and what they would like to see improved.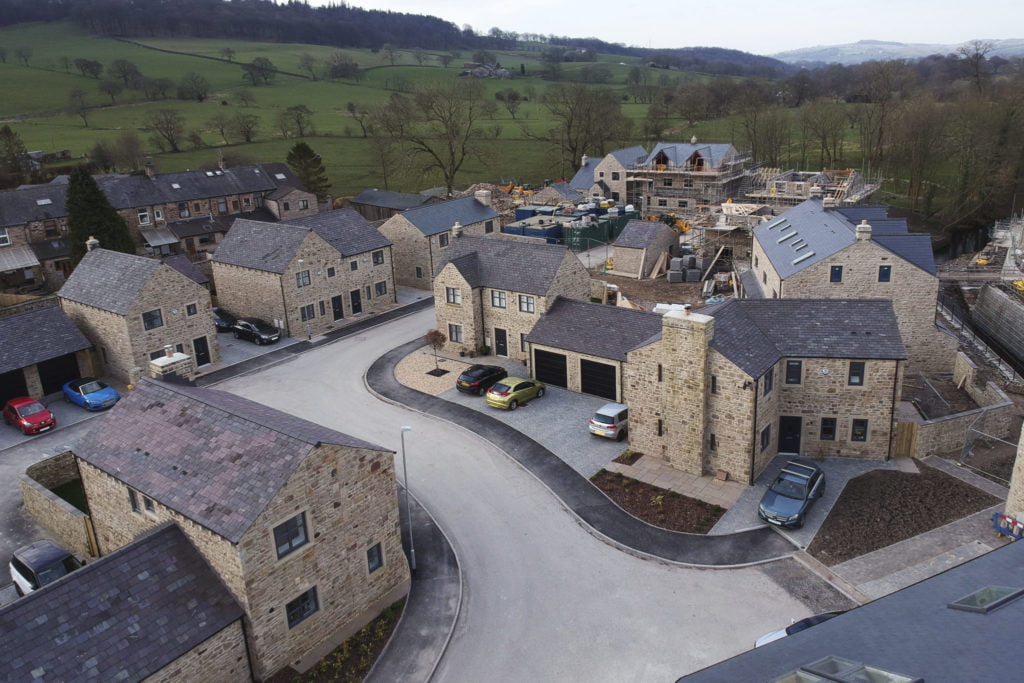 "Another aspect of building 'New Homes. Re-imagined' is the unique developments we build. We are able to tackle such developments for three reasons: 1) we have our own directly employed groundworks team and plant machinery 2) the right sized, long-serving team to take on the detailed planning and build and 3) the willingness to create new house styles that fit the unique topography. Victoria Fold, Sabden, is recent example of such a development. We worked inside the fast-flowing Sabden Brook whilst we reinforced the brook walls and rebuilt the Marbill Residences. (We loved seeing the locals marvelling at the work as it progressed.) We also had various ecological considerations. As such all of our homes have low lumen lighting to encourage wildlife and we have built two eco towers, created from the stone from the old mill tower, retained to ensure we pay homage to the site's history. The development saw the creation of four one-of-a-kind house styles. Kearns Village is another example, and is a development we completed in 2019. Here we had a set of unique levels, a culvert and wet, wintry conditions to contend with. The development featured seven one-of-a-kind house styles and won 'Best Small New Housing Development' at the LABC North West Awards.
"We don't build homogeneous new build homes, each development we choose has a history and as such its own unique appeal. We believe it's this combination of quality and individuality that sets us apart and it's something we will never stop striving for."
---